So, 2011... it's been quite a year.
We want to thank all you fabulous followers and readers for sticking with us despite our sporadic posting (and by our I mostly meant me, April).
April's Top 11 Reads of 2011
(Regardless of when they were published, and in no particular order):
*
Disclaimer
* Super official categories were used and April most definitely did not make them up at the top of her head. And top 11 reads are subject to change since April probably forgot some.
1.
Hex Hall
and
Demonglass
by Rachel Hawkins (Favorite Series Discovered... and shush, they count as one book.)
2.
Five Flavors of Dumb
by Antony John (Best Standalone-Contemporary)
3.
The Dark and Hollow Places
by Carrie Ryan (Favorite Protagonist)
4.
Will Grayson, Will Grayson
by John Green and David Levithan (Funniest)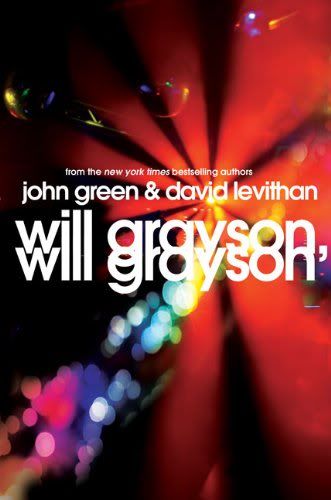 5.
Darkest Mercy
by Melissa Marr (Best Ending to a Series)
6.
How to Save a Life
by Sara Zarr (Best Contemporary)
7.
Anna and the French Kiss
by Stephenie Perkins (Cuteness- Contemporary)
8.
Shatter Me
by Tahereh Mafi (Most Squee-ed Over)
9.
Forgive My Fins
by Tera Lynn Childs (Cuteness- Fantasy/Paranormal)
10.
Divergent
by Veronica Roth (Favorite Dystopian)
11.
Scorpio Races
by Maggie Stiefvater (Favorite Standalone- Fantasy)
~~~~~
Oh what a year it has been? But let's be real, this blog wouldn't be as epic without April. She's the techman behind it all. She is epic awsome!
Karina's Top 11 Reads of 2011!
(no order what so ever. Not all were published in 2011 or have been pushlished yet.)
1.
Daughter of Smoke and Bones
by Laini Taylor
2.
Rules of Attraction
by Simone Elkeles
3.
The Scorpio Races
by Maggie Stiefvater
4.
The Way We Fall
by Megan Crewe
5.
Perfect Escape
by Jennifer Brown
6.
Mastiff
by Tamora Pierce
7.
Clockwork Prince
by Cassandra Clare
8.
Shatter Me
by Tahereh Mafi
9.
Brave New World
by Aldous Huxley
10.
Across the Universe
by Beth Revis
11.
Bloodlines
by Richelle Mead
Happy New Year's Eve! Hope to see you in 2012!