Hello all! It's April... for once. I sincerely apologize for the lack of posts, I promise I'll post a review by tomorrow/friday! If I don't, someone please throw rocks at me. School/SAT/True Blood has gotten in the way of my sanity... But enough about me...
It's Karina's birthday today! :D And I randomly decided to have a giveaway in honor of the birth of her awesomeness. Karina is the original creator of Book Away, and this blog could not be at all possible without her! (Seriously. I've pondered creating a blog by myself once, long long ago, too scary.)
We're giving away...
ARC of
The Near Witch by Victoria Schwab
ARC of
Shut Out by Kody Keplinger
*signed*
Beauty Queens by Libba Bray
Random swag that I have lying around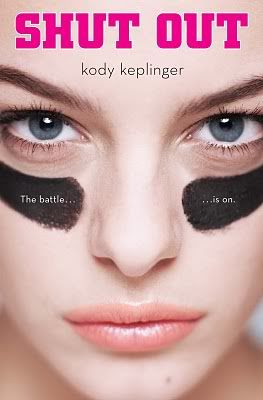 US only (I'm sorry international followers, I know I say that a lot, but we will have something for you hopefully very soon!)
Contest runs till August 31st, at midnight! (Whatever your midnight is, I'm too lazy to figure out time zones).
*Edit* I'm such a twit, forgot to say what the giveaway was first time around...